CASE STUDY
---
Transavia
Hospitality and Service are perhaps the main pillars of the Transavia brand. The slogan 'it's a pleasure' is a great example of that.
Transavia is a low-budget airline company from The Netherlands and is part of the Air France-KLM Group. Mirabeaux and Studio Dumbar took it upon them to create the ultimate brand experience. Dutchicon is proud to have been able to contribute to that experience. Over 240 icons have been created. You will find them on the website, billboards, the magazine, underneath the airplanes and even on the vomit bag. Right from the start it was pretty clear that the icon style should be very simple, but not standard. Every icon is created with the key brand values of Transavia in mind. The icons work well in combination with the form and colors of the identity design. You immediately get the feeling of a certain freshness, professionalism and approachability.
Traveling to your favorite location
---
Branding by Studio Dumbar
---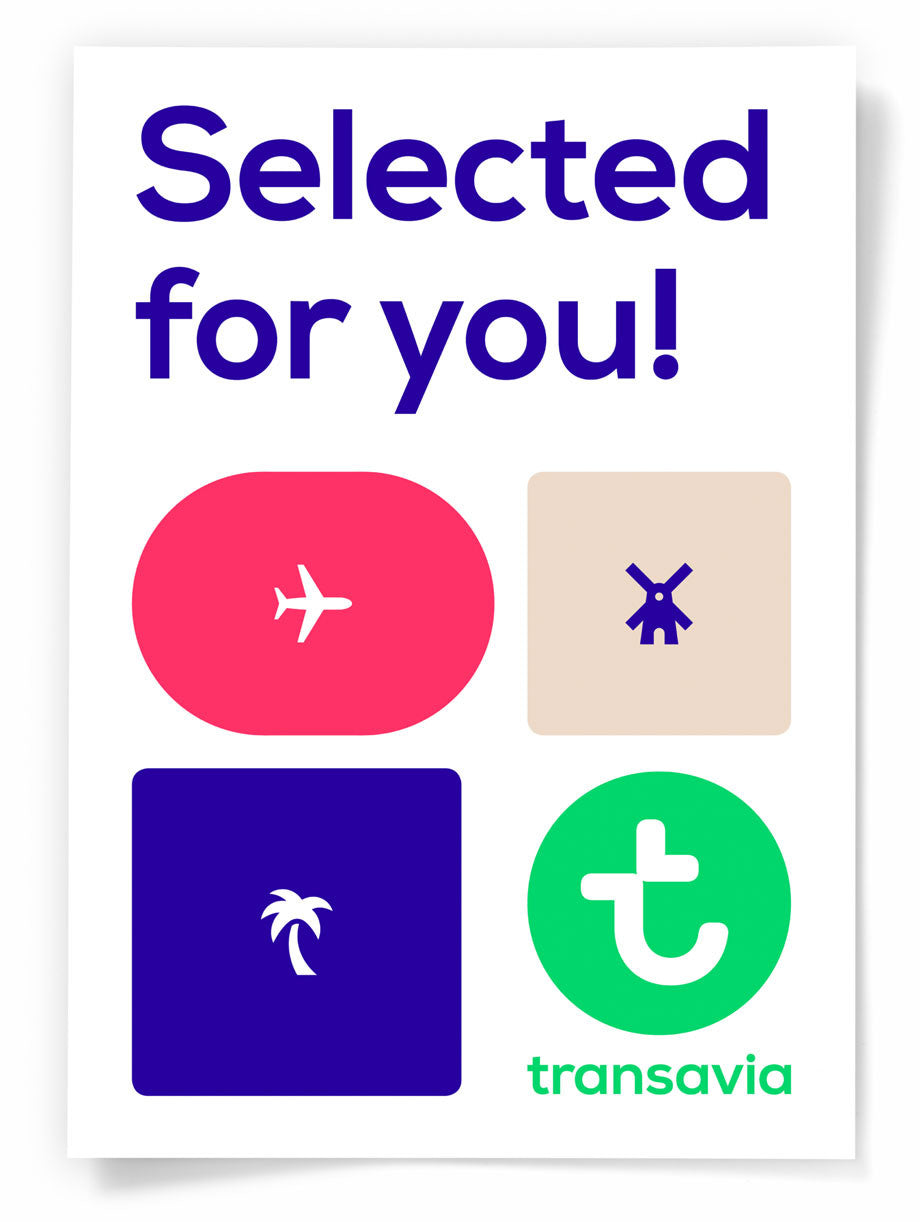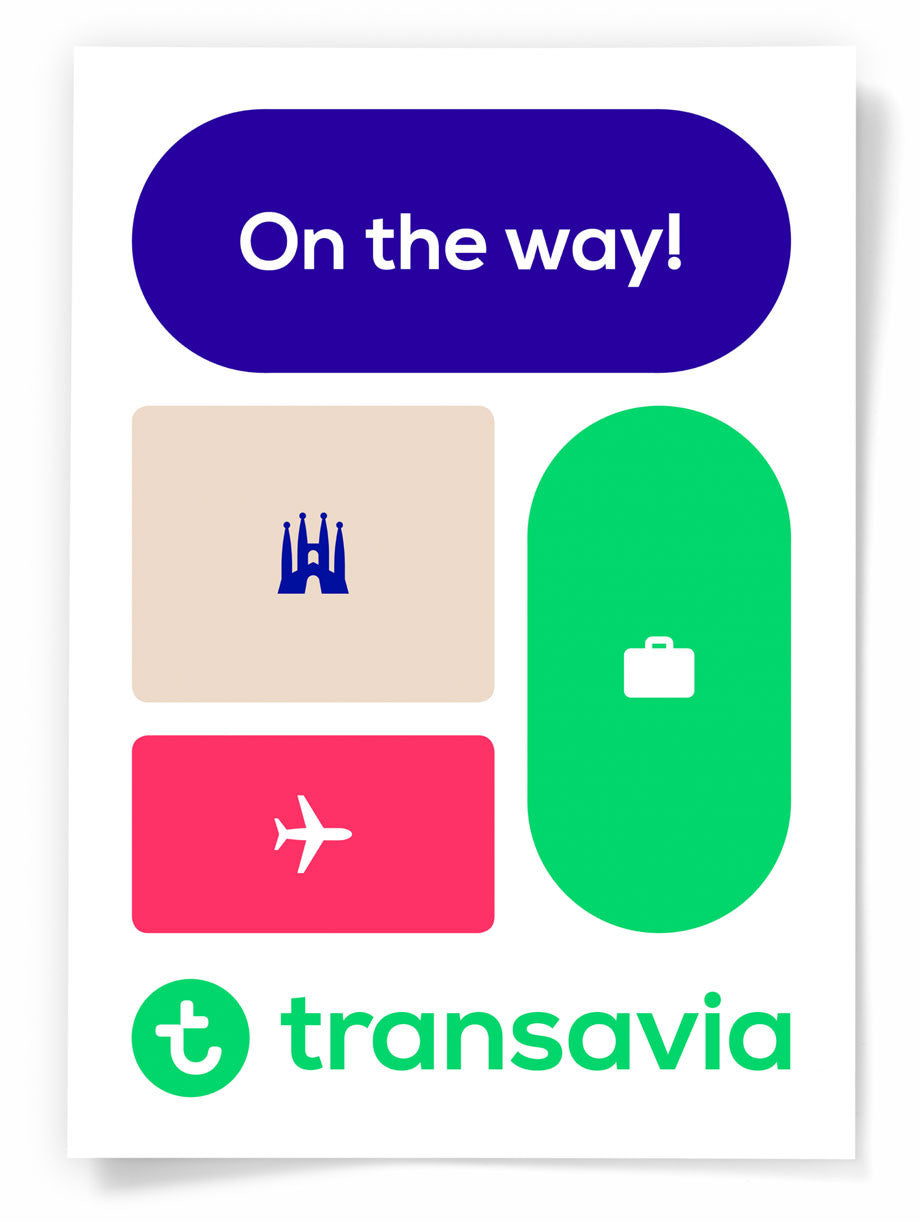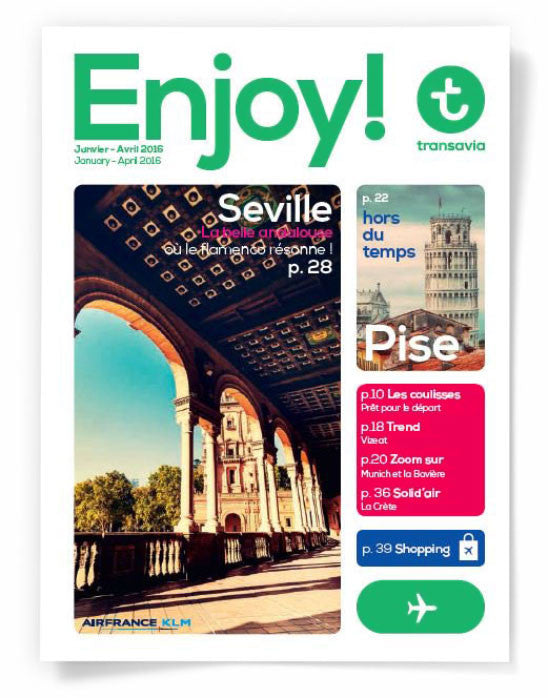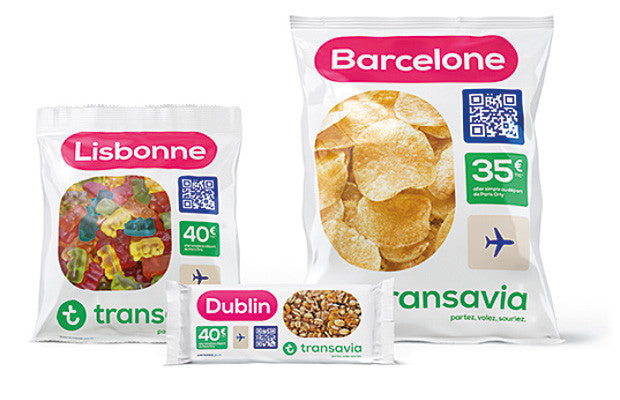 Digital
---
The design of Studio Dumbar combined with the development of Mirabeaux resulted in a fresh and inviting user experience on both mobile and web. From airplane to site navigation, these icons had to look as sharp and clear as possible without losing character and attractiveness.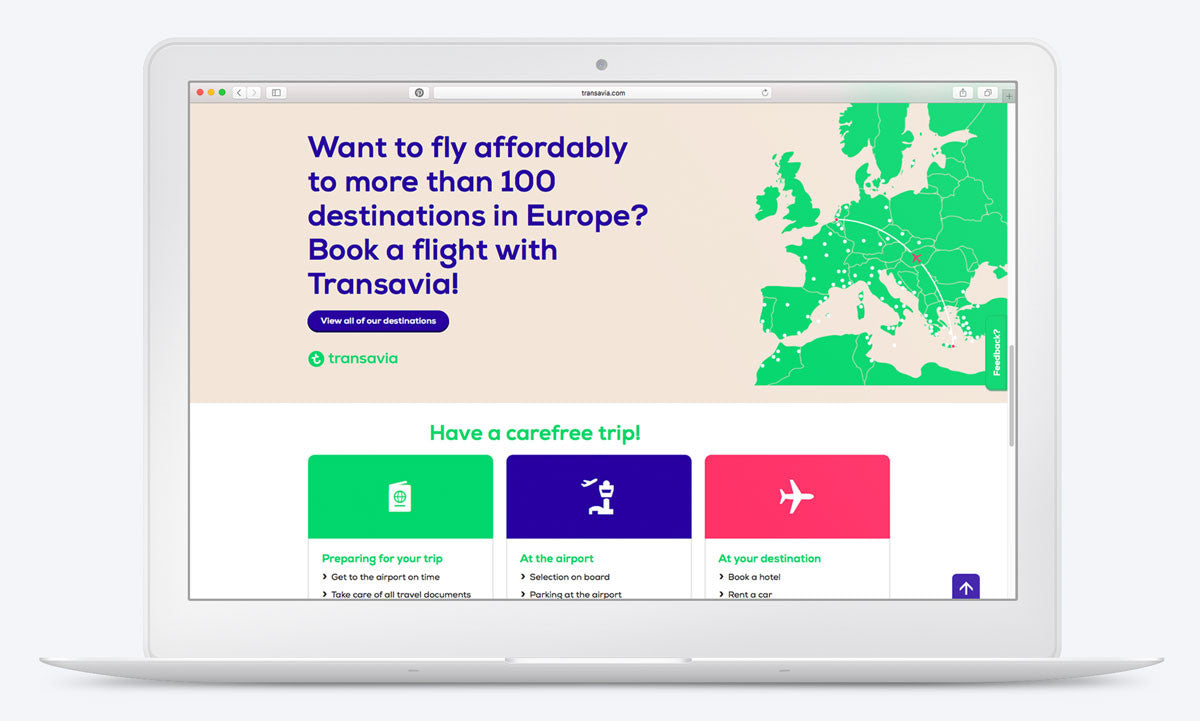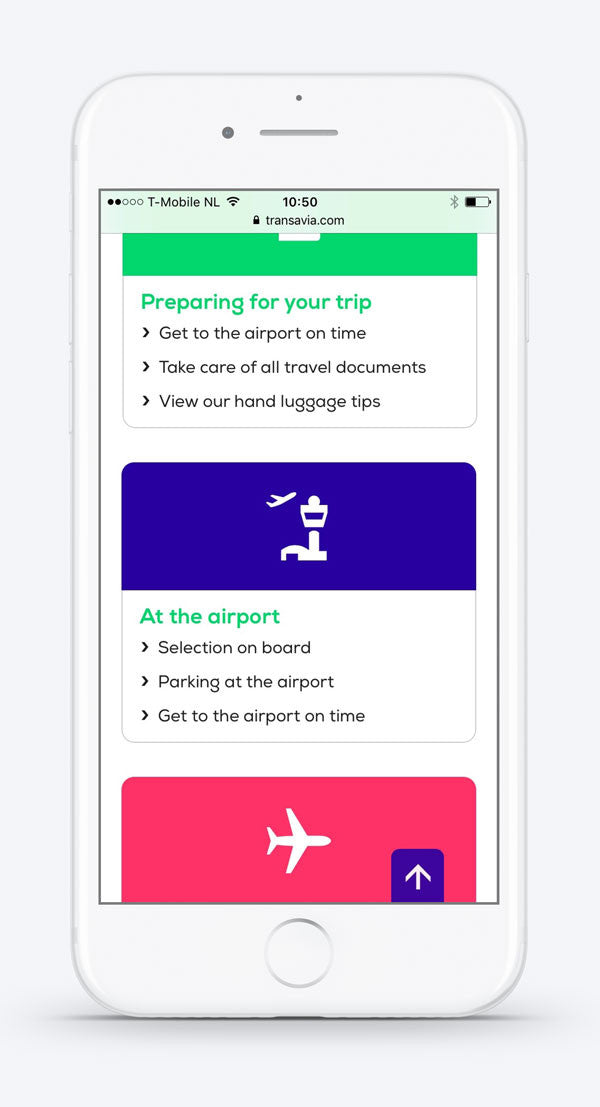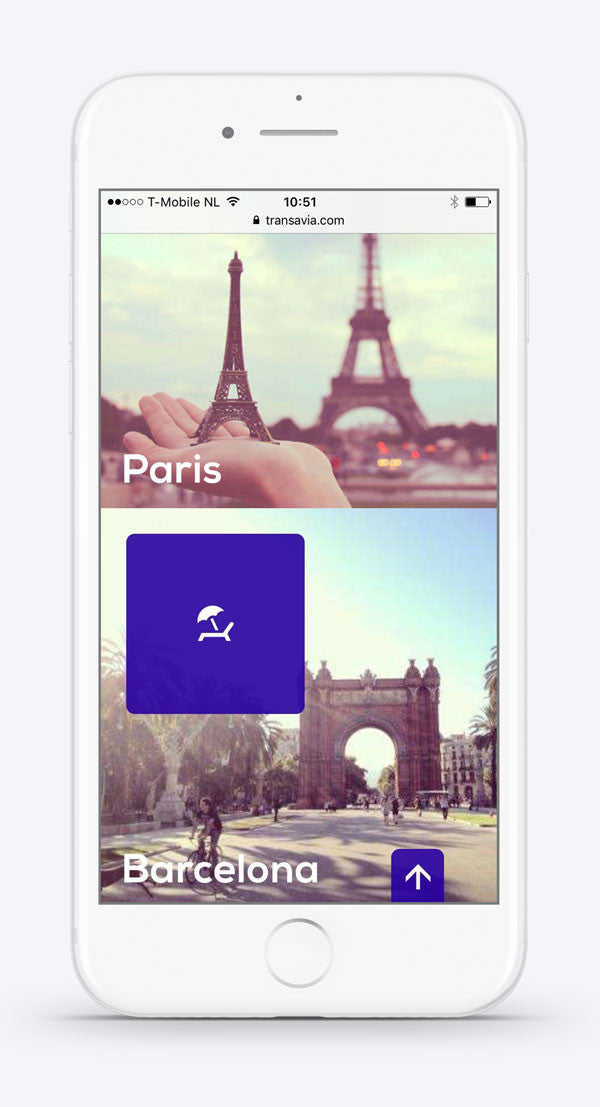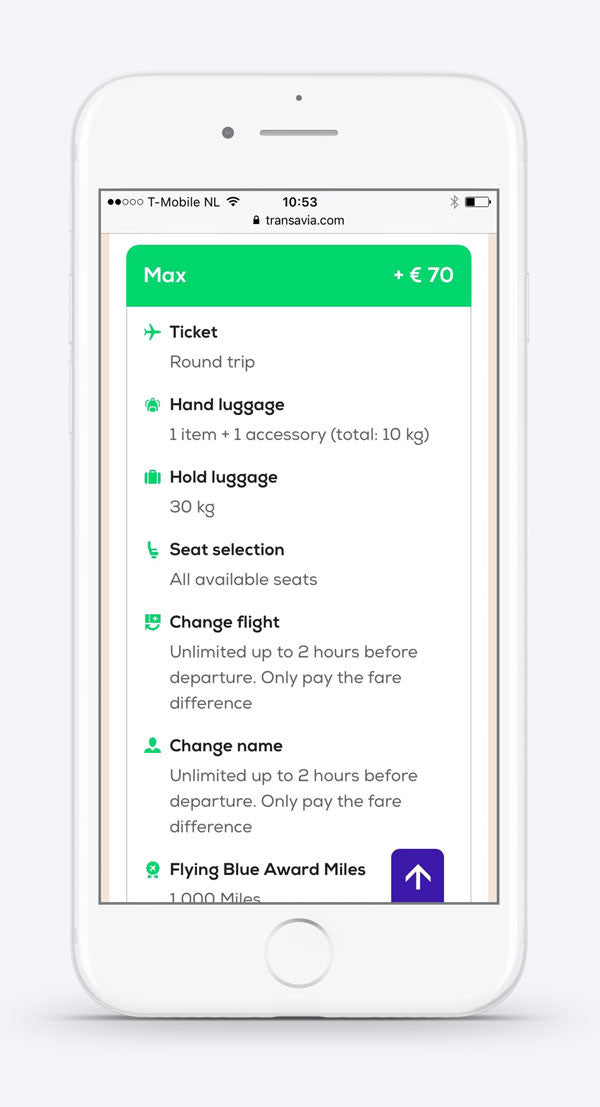 Custom icon style, 242 icons